Manage the most challenging situations effectively and professionally
Have you ever imagined how your business would be affected if there were issues with your business telecom connections, if there was a long-term power outage or if your building had an emergency evacuation?
Many of us have felt the frustration of never being able to get through to the business we are calling. Whether it simply rings out or directs us to a voicemail that we can never be sure will be picked up, as customers we want to feel connected – and if we don't, we often take our business elsewhere. During a flood, power cut, or other large-scale incident, phones are often the first thing to be neglected – but our Disaster Recovery Solution is designed for just these situations.
If your business relies on direct communication with your customers or you provide additional over-the-phone support, then having disaster recovery planning in place is a must. With the Answer4u Disaster Recovery service, we're able to be your backup should the worst happen. From a rapid increase in callers to in-house emergencies, we can all use a helping hand sometimes. We don't just operate during usual business hours. Our agents are on hand with an out of hours call answering service to help take your customers' calls.
Our Disaster Recovery service ensures that, even if you're unable to communicate with your customers directly, we can share the burden. Our professional and developed scripts can be adapted and managed ahead of time – or on the fly – to ensure that your customers' calls are answered, even in the event of a disaster or problem.


An emergency service that's anything but basic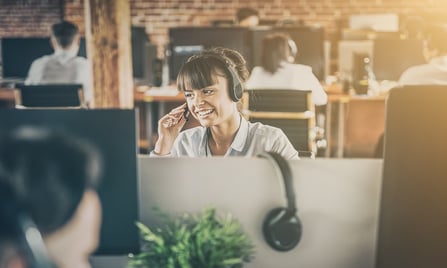 We're much more than just a stopgap for your business. We provide around-the-clock call answering services, saving you valuable money in potential lost business in your moment of need. Our services operate 24/7, all year round – including the big holidays such as Christmas and New Year.
Whether it's a last-minute requirement, a planned incident or a sudden problem, our Disaster Recovery service is on-hand to ensure there's no unexpected outage for your customers. Our 24/7 phone answering service is available to provide the backup you need for your business to thrive – even during the worst times.
Avoid damage to your business reputation and increase your customer confidence
If your business takes calls from regular customers daily or otherwise keeps in frequent contact via phone, it's vital to have a back up plan in place. Our Disaster Recovery Call Centre Service can guarantee you a 24/7 customer access point to your business, 365 days a year – even on Christmas Day! You'll never lose valuable business again through missed calls with our trained agents on hand to answer your calls day and night, so your service can continue out of hours, even if all of your in-house staff are unavailable to speak to customers. Meeting all regulatory compliance, we answer calls in a manner that is suitable to you and your business, so your customers need never know that they are speaking to an outsourced team. It's the perfect solution for companies large and small.
Plan for the unthinkable - click here and we can help