Here at Answer4u we understand that trusting your business calls to a third party organisation can feel like a huge leap of faith.
Answer4u's reputation as the UK's leading Telephone Answering Service certainly didn't happen overnight. Our journey started many years ago and the quality of service principles we set out from day one have been meticulously maintained throughout the continuous growth of our business.
Our happy clients include










Case study: Just CashFlow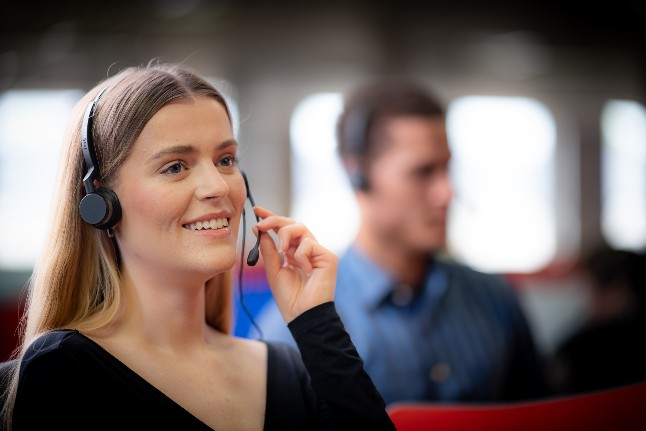 We've helped UK businesses stay ahead of their customer service and sales targets since 2004. Learn how our call handling expertise can help you.
"Our marketing strategies were clearly working – we just didn't have the resources to deal with all the enquiries we were generating. It was affecting our return on investment, so we contacted Answer4u."
Nick Sutton
Owner/Director,
Apple Loans
We train all of our staff to treat the calls from your customers as if they are our own, offering a warm, friendly and personable approach.
Your customers receive a genuine lasting impression of your company's exceptional customer service and professionalism.
All of your calls are answered via our very own 24/7 UK Call Centre located in Nottingham City Centre, so we can 100% guarantee the quality of the service you receive at all times.
Your customers will always be your number one asset so choosing the right partner to handle your calls is an important business decision that you will only want to have to make once. Having been in business since 2004, Answer4u has the experience, team, culture and technology to make your final decision a reassuringly easy one.
We care about your business
Would you like to speak to us to find out more?
Give us a call on 0800 822 3344 or email us via the button below
What is your job title at Answer4u and what does it involve?

My role as a Client Account Manager at Answer4u involves managing a portfolio of our key clients on a daily basis. This includes promptly investigating and resolving account queries and implementing requests to satisfy a customer's needs.
How long have you worked for the Company and in what roles?

I've been with Answer4u since 2012 and been fortunate to have been involved in roles that have allowed me to take a wide-view of the whole business and develop many of the skills I use today.
I initially started as a Call Centre agent which gave me a solid background in effective communication before progressing to become a Call Centre Team Manager. This rewarding 18 month period allowed me to develop my interpersonal and leadership skills and gave me the opportunity to pass on my experience to help enhance a customer-driven ethos throughout the team.
I then progressed to my current role within the Customer Service Department as a Client Account Manager.
What do you enjoy most about your job?

My favourite element would be liaising with clients and developing positive, lasting relationships with key stakeholders. This allows me to gain an operational understanding of my clients business to help ensure exemplary customer service is provided.
I've learned that no single approach is the right one for every individual client so by taking advantage of this shared knowledge, I'm able to recommend creative solutions to their business problems that will hopefully help to improve the telephony processes they already have in place.
I also really enjoy troubleshooting and take a lot of satisfaction from fine-tuning elements of a client's account if there is a perceived problem. Knowing a client is happy with the service we are providing is always the ultimate aim.
What's the best thing about working here?

For me it's working as a team. There are no individuals in the Customer Service Department and we all work together and cover for each other when needed.
What is your job title at Answer4u and what does it involve?
My role as Head of Sales at Answer-4u means that I am often the first point of contact for new prospects, and I like to think that first impressions really do count!
It's my job to gain a deep understanding of the telephony process that each client is looking to outsource and initially answer any questions they may have. Depending on a clients' specific requirement, my aim is to recommend a tailored solution that perfectly matches their business intent.
I'm constantly providing clients with the information they require via many different channels such as conference calls, live chat and face to face meetings before a formal proposal is prepared and presented.
As well as helping new clients, my role also concentrates on building productive relationships with existing clients. This involves periodic follow-up discussions and providing information on new products or services that I feel could potentially add further value to their business.
How long have you worked for the Company and in what roles?
I have been with Answer4u since 2011, I initially joined the company as an agent within the Call Centre and after a year I moved into the Customer Services team as an account manager. After being in the Customer Service team for around 5 years I then transitioned into the Sales & Marketing team and later became the Head of Sales. The experience gained from all of my previous roles has certainly proved invaluable during this transition as having a wider understanding of the whole business helps me to offer the best possible advice to clients.
What do you enjoy most about your job?
I particularly enjoy meeting with prospective clients face to face. Having the opportunity to speak with business owners representing many different industries and sectors means no two days are ever the same. We'll often discuss a problem within their business that they are trying to overcome and I'm able to work closely with them in order to propose a service that perfectly matches their requirement. It's extremely rewarding being able to provide a solution that allows other businesses to grow and succeed with our support.
What's the best thing about working here?
The whole team ethic at Answer4u is great to be part of as all departments work together in perfect unison. This ensures that clients receive the highest level of service from their initial enquiry and throughout the lifetime of their account. Being able to contribute to a successful project from start to end is always a thrill.
What is your job title at Answer4u and what does it involve?
My role as a Key Account Manager at Answer4u involves managing a portfolio of our key clients. This includes promptly investigating and resolving account queries and implementing requests to satisfy a customer's needs.
How long have you worked for the Company and in what roles?
I re-joined Answer4u in 2018 after a short career break. I originally joined the business in February 2008 as a Call Centre Agent which was a invaluable introduction to the business, allowing me fully embrace the intricacies of the services we offer. Within a year I had been promoted and worked within the Customer Services Team as an Account Manager and soon after began looking after our key accounts.
What do you enjoy most about your job?
There is a great deal of variety, no 2 days are the same and due to the different types of businesses we service, it means I have the opportunity to learn and understand a wide range of business operations. I really enjoy establishing a strong partnership with my client base and working closely with them to make sure they are getting the most out of the service and look at other ways we might be able to provide solutions for them.
What's the best thing about working here?
The best thing for me personally, is seeing how valuable our work is to my clients. Over the last 11 years I've seen our business grow and along with it my clients business as a result of the work we've done for them. There's something really rewarding about that. I also get to spend my day with a great team of people and we all share the same drive for delivering exceptional customer service.
What is your job title at Answer4u and what does it involve?
As Answer4u's Marketing Manager I'm responsible for the development and execution of inbound marketing strategies that help increase brand awareness, generate leads, and acquire new clients.
This can involve working on a diverse range of marketing disciplines including brand identity, social media and content strategy, email, paid search and strategic partnerships (and many more, straight after lunch).
For each of these disciplines, the most important consideration has always been what our customers want or need so you could say that my ultimate aim is to make their life easier. But not only that, I'd also like to think that I make life easier for Answer4u's sales & customer service teams by providing creative, transparent marketing that helps bridge the initial gap between the client and those departments that would love to help them.
How long have you worked for the Company and in what roles?
I originally joined Answer4u in October 2012 where I held the role of Marketing Manager for almost 4 years. I re-joined the business in August 2018 but it doesn't really feel like I've ever been away. Being reunited with so many friendly faces and once again given the opportunity to work with so many of Answer4u's inspirational individuals is something I consider a real privilege.
What do you enjoy most about your job?
We're a business that has a passion for clear, effective communication and building long-term relationships and these have been the exact same principles I've always tried to instil within the marketing campaigns I deliver.
These principles are encouraged at Answer4u and it's really enjoyable and hugely rewarding to be given the freedom to create marketing campaigns that not only look great but also create meaningful customer experiences that are genuinely useful to clients and effective for the business.
Throughout my career, I've worked with organisations across a wide range of rapidly growing industries but none quite as dynamic and forward thinking as Answer4u. We've always been at the forefront of technological advancement and innovation so from a marketing perspective, having the confidence and belief that I can position Answer4u as a UK market leader is a huge weapon to have in your marketing arsenal.
What's the best thing about working here?
It's really difficult to narrow it down to just one thing but without doubt, at the very top of a long list is the lovely people that I work with. We're like one big family at Answer4u and regardless of the departments that my colleagues work in, we all appreciate and share an interest in each other's work.
For me, it's all about passion so I've always sought out positions where I felt I could be passionate about the product or service on offer and the company's values. Answer4u delivers on both counts and makes my job a whole lot easier.
What is your job title at Answer4u and what does it involve?
I am Answer4u's Customer Service Director and my role involves me managing some of our longest standing client relationships and developing those of newer key customers to ensure their calls are always handled to the high standards that have become synonymous with the Answer4u name.
Communication is key to everything we do as a business and as well as an initial consultation process, I always aim to maintain a two-way ongoing dialogue with our clients which definitely helps me gain additional insights into their business processes and develop ever more creative solutions to their call handling requirements.
How long have you worked for the Company and in what roles?
As a co-founder and Director, I've been a part of the furniture here at Answer4u since the very beginning way back in 2004. Those early years involved everyone pitching in with many different aspects of the business and it wasn't unusual for a working day to consist of telephony training, call scripting, client account management and even helping the guys in the call centre take some calls on behalf of our earliest clients. My responsibilities have thankfully become more focused over the years and I now have the luxury (and energy) to be able to use my experience in a Corporate Development role, looking after our key customers and ensuring they are well taken care of.
What do you enjoy most about your job?
For me, it's always been about building long-standing relationships with our clients. I've always found that they appreciate someone really taking the time to listen about their business challenges, understanding their needs and finding inventive solutions that work well for both ourselves and our customers.
What's the best thing about working here?
From humble beginnings, it's been especially enjoyable to see both the business and the great people that work within it develop over the years. Seeing some of our earliest employee's progress from call centre agents into management roles and have a real impact on the growth of Answer-4u has consistently validated our staff training and recruitment from within policy. It's also great to work with such amazing people on a day to day basis, to offer help and advice and to learn from each other's experiences greatly benefits the team and our customers.
What is your job title at Answer4u and what does it involve?
My role as a Sales Manager at Answer4u involves proactively managing the day-to-day sales activities across a wide range of new client accounts, each of which can be very different to the next.
I directly interact with new prospects to help establish a productive relationship where they feel assured that I'm always available to offer the best possible service advice.
After the initial contact is made, I must ensure that the solution I propose to each new client perfectly matches their business need through a process of consultation. This is achieved through a combination of active listening skills and a deep understanding of the intricacies and adaptability of our services. This allows me to guide them through the various features that are available to them.
How long have you worked for the Company and in what roles?
I joined Answer4u in February 2019 as a Call Centre agent where I gained a vast amount of experience in answering calls, using call handling scripts and following the business processes for a diverse range of clients. This experience proved invaluable and certainly helped me transition into the role of Account Manager within the Customer Services Department back in September 2019, a position I held for 3 years.
Then in January 2022, a position arose within the Sales and Marketing Department as Sales Manager which I saw as a perfect opportunity to utilise my existing experience as well as develop new disciplines under the tutorage of Answer4u's Head of Sales, Charlotte Menhennet (my sister no less).
Having hands-on experience in the inner workings of Answer4u's Call Centre including its systems and processes along with the Customer Service skills honed in my previous role allows me to problem solve and offer new clients sound advice and generally maintain a good level of service.
What do you enjoy most about your job?
I can quite honestly say…..Everything!
I speak with a diverse range of potential new clients every day. Many of which I'm in regular contact with and all of which have very different needs and requirements. This leads to the work being extremely varied which can be challenging but incredibly rewarding. I receive some great feedback and appreciation from new clients who feel my consultation process helps them when choosing a particular service type that meets their specific needs so I wouldn't have it any other way.
What's the best thing about working here?
As well as the people I work with and the client relationships that are built daily, those that know me all too well will say that my biggest excitement comes from the announcement of a company "Pizza Day". It's fair to say that I love my food and I'm unashamedly motivated by the lure of a new pizza topping combination. I really do enjoy my job role!
What is your job title at Answer4u and what does it involve?
I'm the Training Manager at Answer4u and responsible for all areas of training within the business. All new Call Centre agents are inducted by myself and this involves a focus on all aspects of customer service and call handling as well as building the agents technical knowledge on the type of calls they will be dealing with.
Continual development of our existing agents is a key aspect of my role and I spend a lot of time developing and writing courses that agents can access via our own online training portal, the courses are designed to focus on customer service, effective call handling and account knowledge.
Due to the sheer diversity of the calls we take at Answer4u we train our agents in stages, so they learn how to deal with our basic accounts first and gradually progress to deal with our complex accounts, all training is done at the agents own pace and we tailor the training to their individual needs.
How long have you worked for the Company and in what roles?
I have been with Answer4u since March 2015 and although the title of my role remains the same it's fair to say that it's evolved substantially over the years. It's been great to have been afforded the autonomy, encouragement and support to be able to implement positive changes so that training procedures that are now in place are the best they could possibly be.
What do you enjoy most about your job?
My favourite part about being the Training Manager is seeing the agents develop, it's great to witness them grow in confidence and gain new skills and see how passionate they become about customer service.
What's the best thing about working here?
The people are really amazing, we have a really diverse workforce and it really is like a little family. I also love that we work with so many different types of businesses as we experience so much variety in the types of calls that we handle.
What is your job title at Answer4u and what does it involve?
As one of the two Resource Planning Managers at Answer4u, my main role is to help ensure the Call Centre is running as smoothly and efficiently as possible to meet our KPIs. In order to achieve this, I and other members of the Resource Team constantly review our staffing levels alongside our contact volumes, making any adjustments where necessary.
On a day to day basis, future rotas are reviewed using all relevant call data, this helps to keep on top of any sudden volume/duration changes and plan accordingly. We are in regular contact with our Customer Service Team who provide valuable updates from clients regarding any anticipated spikes or lulls in contact volumes. They will also provide the team with information on new clients and their predicted volumes, this is of significant importance when building our future rosters.
How long have you worked for the Company and in what roles?
I joined Answer4u back in July 2010. My first role as a Call Centre Agent provided me with 5 years of invaluable experience and knowledge of both our client base and Answer4u as a business.
At the start of 2015, I was awarded the role of Senior Support Agent (SSA) and during my 12 months in the position, I was able to expand upon the abilities gained as an agent as well as adding new skills. The position exposed me to all areas of the Call Centre management team with time being split between assisting TMs with monitoring and call quality and assisting the Resource Team. I enjoyed all aspects of this role but found time spent working on Resource Planning to be the most rewarding and enjoyable.
In April 2016, I was delighted to be offered a role working with the Resource team and for almost 3 years continued to gain additional skills and knowledge within the role. Working alongside the CC Management Team and playing my part in Answer4u achieving, maintaining and even surpassing our own high-performance targets was incredibly rewarding. In recognition of this success and the hard work of the whole team, in January 2019 I was promoted to the role of Resource Planning Manager. As a Resource Planning Manager, I help to ensure that we continue to improve and meet our Key performance targets.
What do you enjoy most about your job?
I am very lucky to say that I absolutely love my job and feel extremely passionate about it. All aspects of the role are enjoyable, from the people I work with to the challenges we strive to overcome. Meeting performance targets and experiencing the positive impact this has on the Call Centre is very satisfying from a personal point of view as it means morale within the CC remains high and our clients remain delighted with the service we offer.
What's the best thing about working here?
Answer4u is a brilliant company to work for, the team ethic is amazing. In Resource, we work closely with all departments and appreciate the passion and level of detail everyone puts into their work. The morale is always high throughout the business and I truly believe this is down to the individual dedication each person puts into their roles. Its one big family and I have definitely made friends for life.
What is your job title at Answer4u and what does it involve?
As Answer4u's Head of Call Centre Operations my role involves managing a team of highly motivated individuals within a fast-paced area of the business that is both challenging and changing continuously. This certainly keeps me on my toes but I really wouldn't have it any other way.
As a team, we always strive to promote an environment of continuous improvement where customers receive friendly, professional and consistently high-quality service and to simplify things somewhat I achieve this by keeping everyone happy…
Call Centre Agents - It's important that my agents are all kept happy and motivated in order to ensure they are providing the highest levels of customer service. I do this through various means and in addition to the more formal aspects of communicating job expectations; planning, monitoring, appraising, coaching and counselling - we also try to have lots of fun along the way.
My team have always embraced the charity day activities we look to promote throughout the year, this might involve playing bazar and weird games where they have the opportunity to win lots of prizes all designed to encourage problem-solving and develop a culture of teamwork and camaraderie within the department. I also feed them a lot too and although I've tried to push for healthy eating, inevitably it's the Pizza, chips and breakfast cob days that seem to go down very well.
I've always felt that it's important to make sure that in all situations the basics are being met in a fair and consistent way. Everyone is treated with respect and I encourage effective and consistent 2-way communication throughout the team. My agents will very often have some great ideas and insights about the accounts they look after so it's important they have a voice, are supported and above all else, listened to.
The Clients - We do this by ensuring all calls are answered quickly, efficiently and delivering excellent customer service with a seamless approach. This is achieved by good resource planning and managing of the Call Centre. I have an excellent resource and management team who are all 100% dedicated to what we do - although don't tell them I said that or they'll all be after a pay rise ;-)
Our Client's Customers - It's essential that all calls and emails we handle are dealt with in the best possible way and that we always portray a positive image. We are the voice of our clients and it's important that expectations are met with optimum levels of quality & service delivery. We want every customer interaction to be a positive one leaving a good lasting impression of us and therefore of our clients business.
How long have you worked for the Company and in what roles?
I've been with Answer4u since March 2015 and joined the company in my current role of Head of Call Centre Operations. I have over 30 years' experience of working within a Call Centre environment and during that time have had involvement in most disciplines from Agent, Senior Agent, Trainer, Team Manager and for the last 10 years in senior management roles. In 2013 I achieved the Silver Award as UK Call Centre Manager of the Year - run by The Call Centre Management Association. I'm naturally very proud of this achievement but was told at the time I was only 1 point away from winning Gold - not that I'm bitter about that of course......
What do you enjoy most about your job?
I just love Call Centre environments. I love the buzz, the excitement and the fast pace. It's great to get paid for doing something that you love and feel very passionate about. My previous experience allows me to be very hands-on in all aspects of the Call Centre as it's very important to get to know all my team. I like to get to know them all - and know all about them, what makes them tick, what motivates them etc. Basically, I'm very nosey and a bit of a control freak, both traits I feel are a must to be a good Call Centre Manager.
What's the best thing about working here?
It's a great company with a great team of people behind it, everyone has their roles to play and they do them very well. But the best thing is that when it's needed, there's a definite 'ALL HANDS ON DECK' approach. No one is afraid to roll their sleeves up and get stuck in when needed - and for me, that's a team I want to be part of.
What is your job title at Answer4u and what does it involve?
I am Answer4u's General Manager. My role sees me providing day to day tactical support to all areas of the business alongside planning and delivering our overall strategic direction across all departments. My role can be extremely varied, I may be leading negotiations with key suppliers for the provision of services in the morning to working with our Head of Call Centre Operations in the afternoon developing our internal KPIs and identifying strategic project areas. I work closely with leaders of Accounts, IT, Customer Services, Sales and Marketing and our Call Centre, as well as having overall HR, FM and Legal responsibilities for the business.
How long have you worked for the Company and in what roles?
I joined Answer4u in October 2012 as General Manager and whilst the job title remains the same the work has changed significantly. This is largely down to our development, expansion and growth. We have come a long way since and our client needs have changed as well as internal needs. Also, our passion for continued development and improving ourselves and our services bring new opportunities to work on, in particular when embracing new technologies.
What do you enjoy most about your job?
It sounds a cliché but it's the variety. Having oversight over all departments gives me a wide range of opportunities to contribute to the company. Of course that comes with its own challenges of prioritising and scheduling time but the payoff is a variety that keeps the role fresh and exciting. Also having the opportunity to seek out new technologies and run test projects is an enjoyable part of the role that can lead to very satisfying results and allows me to learn new skills and work with different external partners.
What's the best thing about working here?
We are always moving forward. Essentially we are still doing the same thing that we did when the company was first launched in 2004, answering calls for our clients. But we are doing it in smarter more efficient ways, taking advantage of new and exciting technology to support us and provide valuable support to our clients. We now undertake a vastly deeper range of services that involve us being responsible for the execution of key client processes night and day. We have designed our systems and infrastructure to be industry leading for resilience and reliability and we are always looking for where we go to next. Advances in the industry don't allow anyone to stand still and be successful and Answer4u have embraced that. Underpinning all of this we have an ambitious and talented group of people here, coming into the office each day is rewarding and enjoyable.
The people you and your customers will connect with
We're proud to have one of the highest staff retention rates in the call centre industry. That means we have a team of experienced call handling telephonists who understand how important that first call, and every call thereafter, can be. We operate as an extension to your business, treating your customers with the highest level of professionalism and expertise.
With four weeks of intensive initial one to one Telephone Answering and Call Management training followed by ongoing support and remote monitoring, all of our agents are required to pass every call they answer on the following points:
Confidence
Confidence is an integral part of our training. All of our new agents are put through intensive training and coaching before they are deemed ready to handle live calls on behalf of our clients.



Professionalism
We know that a calm professional tone is important to help keep your call times down and ensure that your clients are treated with the respect they deserve.




Politeness
All our agents are taught to remain calm under pressure, and remain polite in any circumstance. We pride ourselves in being able to handle clients of any nature, and can often help to calm and reassure clients in any situation.


Active Listening
Our agents are trained to use their initiative and critical thinking skills. They know how to capture all necessary detail and are able to uncover additional information that benefits your company.


Data Integrity
Our agents are also monitored on their ability to capture accurate data. We always seek to check spelling and repeat numbers ensuring your leads information is captured effectively.



Special Requests
To accurately portray your company image, we train agents in using your FAQs and agreed scripts. This allows them to provide as much useful and accurate information as possible, ensuring your clients' needs are always being met.
Our new Inbound Call Management Telephonists are given a 'call group' which defines what types of calls they can and can't receive based on their current skill level.
Once they have proven themselves and achieved the required standards on the lower skilled Call Management groups, they progress in our group structure where complexity of call is steadily increased in line with relevant training.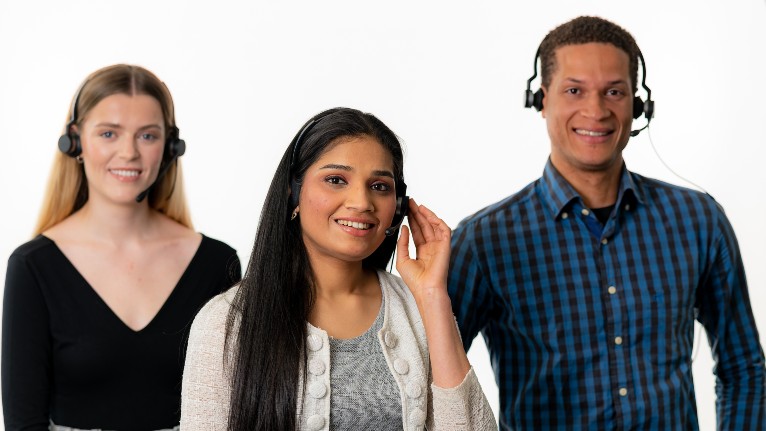 Technology
– Supporting great people with great technology
By continually investing in the latest Call Centre technology you receive the best call handling service available. Our use of resilient technology infrastructure means our levels of service are never compromised and your answering service never suffers. All call handling aspects of your business are fully supported giving you peace of mind.
Would you like to speak to us to find out more?
Give us a call 0800 822 3344 or email us via the button below Guaranteed Resilience
We can confidently offer you an uninterrupted, resilient Telephone Answering Service 24 hours a day, 7 days a week, 365 days a year.
We do this by employing:
Separate and diverse fibre internet connections, with different entry points, different providers, and load balancing for maximum efficiency.
ISDN30 and SIP telephone technology from separate providers with auto routing and failover to ensure no disruption to service.
An instantly deployable home worker disaster recovery solution across multiple disparate locations, dormant and ready to be invoked in the event of a disaster.
Full power backup to all systems, including servers, backed by UPS and an on-site Generator on continuous standby.
Two independent mail servers with replication to ensure resilience for all call messages.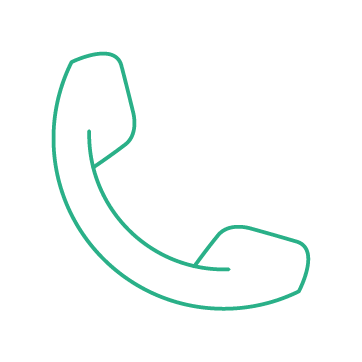 Telephony Technology for the highest service levels
Effective communication is the backbone of our business goals; with this in mind it makes sense to deploy the best telephony equipment on the market at every level.
Our telephony systems include:
Future Proof phone systems and advanced noise cancelling headsets.
Future Proof PBX phone switch technology to provide a high speed, high quality service.
Scalable SIP and analogue line capacity to allow for your unexpected call spikes and seasonal increases in demand.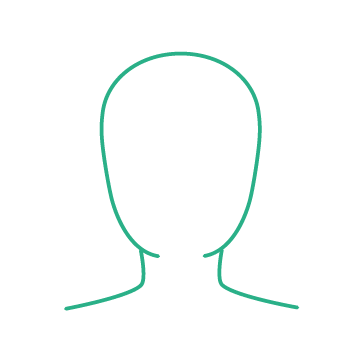 Backup for peace of mind
Having a resilient infrastructure is one thing, but at Answer4u we know that preparation for any event is peace of mind for you.
As a result, we deploy:
Auto scheduled physical data backup and software replication.
Time and date logging to allow us to return to a specific previous point if required.
Virtualisation technology for further increased resilience.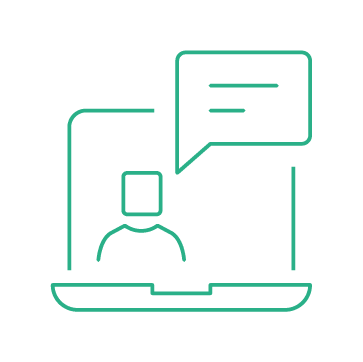 IT support solutions for your business
Your customers' requirements can change at a moment's notice, and this requires a high level of business agility. As customers' requirements evolve so too does the Telephone Answering technology required to support them. Having an in-house highly skilled IT team including Microsoft Certified, Cisco qualified and .NET developers enables Answer4u to provide and develop solutions for our clients' every need.
Our IT team's philosophy is, 'if an IT solution can improve the service we offer to you, and it doesn't exist, we will build it to your specifications'.
This includes:
Customer software integration such as FTP and HTTP post.
Web portal access for number control and call statistics.
Inbound call agent response to email support.
Custom built diary systems which can be updated on an ad-hoc basis. Software for perfect call scripts and full access to your calls
Industry standard scripting software means your telephone answering requirements are mapped out to ensure a seamless call flow. Written by one of our experienced script writers we consistently achieve the perfect balance between efficiency and high quality Customer Service.
Not only do we use advanced software in house to monitor our Call Centre efficiency, we also give you the ability to monitor and quality check your own calls, giving you the peace of mind that we are delivering excellence in all aspects of our service.
We do this by providing:
Web portal access to all call statistics in real time.
Time stamped call action e.g. 12:01 call ringing at Answer4u, 12:02 call answered.
Fully accessible call recordings of up to 7 days (longer periods available on request).
Call recordings available to monitor on the move or download to a local device.
Find the package that is right for your business
For all of your call handling needs, Answer4u are your professional telephone answering service.
Whether you need call handling, 24/7 helpdesk support or someone to cover call spikes or seasonal uplifts, Answer4u are your professional telephone answering service. Providing a reliable and effective UK based resource for your company, our services are quick to set up and cost effective to run. We are a trusted partner for your business.
Don't forget, you can tailor our services for a comprehensive bespoke call handling solution.
Looking for a little help to find what you require?
Call 0800 822 3344 or email us via the button below